Learn 10 Hair Extension Techniques and become an expert in the hair extension sector!
The hair extension market is booming. It is not enough to learn just one technique, but have a wide cross knowledge and training in order that you can service different clients and their needs.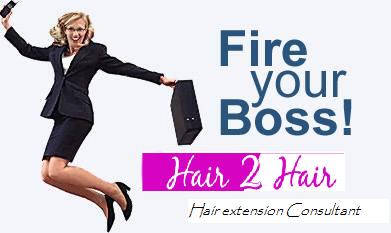 The industry is short of properly trained hair extension technicians, so this is a fantastic opportunity for you.
We have made the course as user friendly as possible for busy people who would like to introduce a new skill whilst still working. You will be provided with all the tools to practice practically throughout the week and refine your techniques at our weekend workshops. Our working modules which contain the theory and step by step processes will build up into your complete workbook manual.
It is a great time to get involved in this industry especially as more and more women are turning to hair extension to help protect their hair whilst at the same time adding length, body and colour.
Most hair extension fees average between £280.00 - £750.00 per client. Your initial investment to train as a consultant would be easily returned once you qualify and start providing the service in your area. You would be placed on our national list of consultants and receive referrals each month. You can also actively promote your services in your region.
If you would like to be seriously considered for a place on one of our courses, send me a brief introduction to dee@hair2hair.com www.hair2hair.com


Edited by Hair 2 Hair