.... you've been good to me! 9 weeks of wear! Hair is still in good shape... just way too warm & hot right now to do a maintenance and continue to wear this...
(nothing like taking your own picture, lol!

)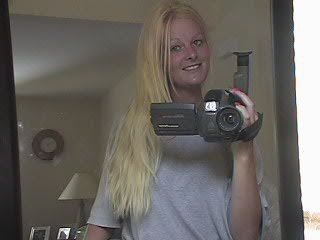 " border="0" />
(morning time... Sher, these are my P.J's...lol!)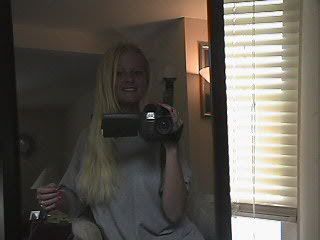 " border="0" />
Here's my attachments.. nice regrowth in 9 weeks... (& prob. some obvious slippage) With my blonde extentubes, the color never chipped away (like micro-rings)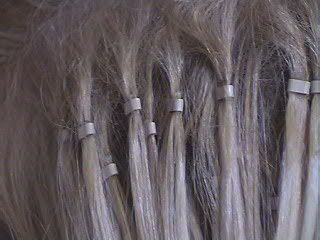 " border="0" />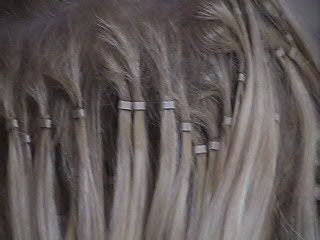 " border="0" />
Ok... here's my comb out. Look at all my hair on the counter! That's 9 weeks worth of shedding!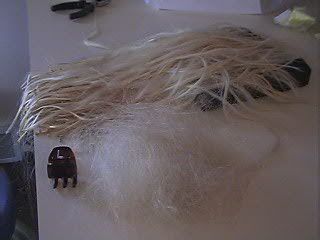 " border="0" />
(sorry if you think that's gross... i know it kinda is, huh

)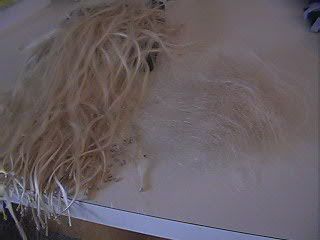 " border="0" />