I have decided to get my hair rebraided in 2 weeks. I'm going to get the micro look, but with a little bit of a thicker braid with loose ends. I like the Yaki Pony synthetic hair, and was wondering if anyone's ever used this brand? Just wanted to know what others thought of the brand, since I have never used it.
I'll be buying it from a store here in town where I usually get my hair, but here's a pic I found online of what it looks like. Thank you:)
**And I just wanted to add, I've been doing more searches on Yaki hair and have noticed that it's really cheap. I know I've heard of a lot of people saying to stay away from really cheap hair. Should I be wary of this brand, and if I should, is there a different brand out there with the same look and curl at the end? Thanks again.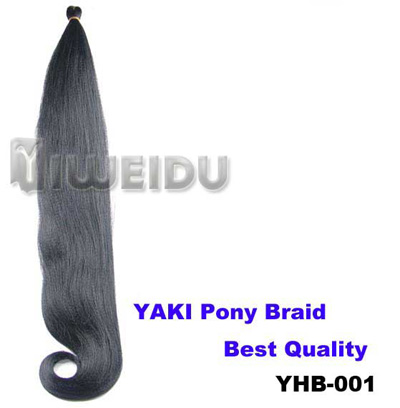 -------------
My Fotki: http://public.fotki.com/0xyra0/

PM me for password