This is how my hair is currently:
And in a month or so, I want to get highlights and then get it cut like Kimberly Caldwell's messy bob: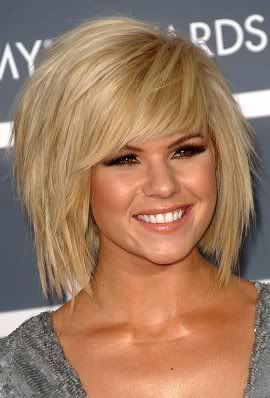 And I was wondering if it would look okay on me? The highlights will be very light and cover most of my hair. Also, what does that hairstyle look like in the back?