Rosamund Pike

Printed From: HairBoutique.com
Category: Beautiful People, Beautiful Hair
Forum Name: Celebrity Hair Talk
Forum Description: The hair trials and tribulations of Celebrities
URL: https://talk.hairboutique.com/forum_posts.asp?TID=81806
Printed Date: December 05 2021 at 4:32am


Topic: Rosamund Pike
---
Posted By: HAWG
Subject: Rosamund Pike
Date Posted: September 23 2014 at 1:54pm
---
Trying to bring the undercut back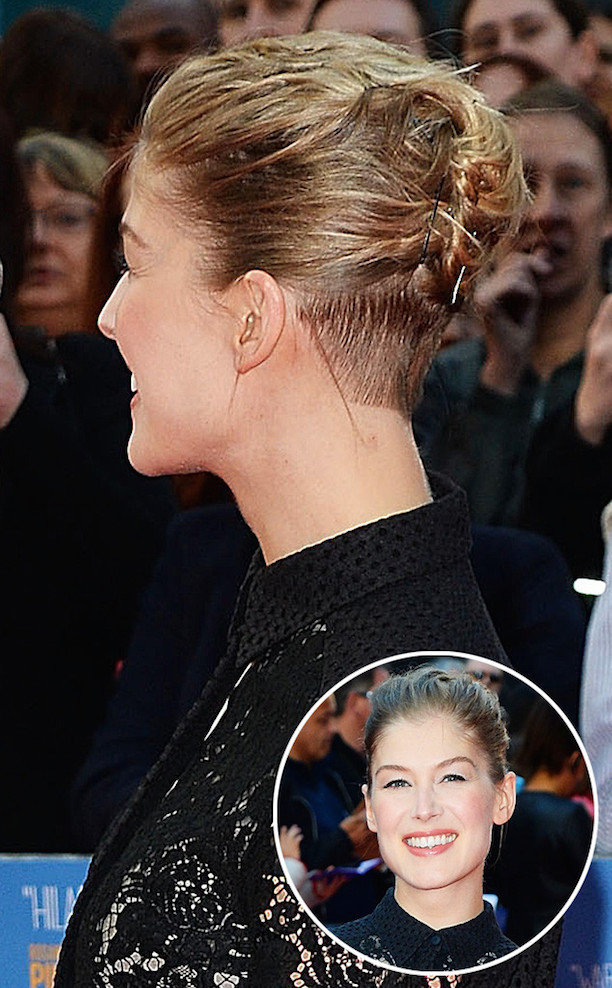 -------------
HAWG
---
Replies:
---
Posted By: P-nut gallery
Date Posted: September 23 2014 at 10:15pm
---
Don't do it... Awful then is still awful.

---
Posted By: Kramer
Date Posted: September 24 2014 at 7:43am
---
Rosamund is on the "Today Show" on NBC as I type this. Her hair is substantially shorter, her style is nothing special -- a major downgrade, in my opinion. The style covers up back of her head so you can't see the undercut. I forgot she was a Bond girl.

-------------
Who has more fun than people?
---
Posted By: fatmoogas
Date Posted: September 24 2014 at 2:05pm
---
Nice ears!

-------------
jug jug to dirty ears
---