My hair never behaves well, and I want to learn how to fix it.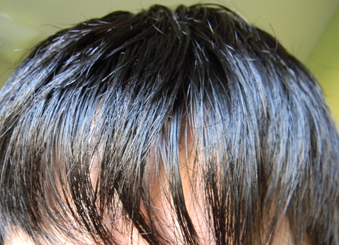 If you look closely you'll see stray curly hairs everywhere that make my hair look frizzy. My bangs look especially disorganized, and I'm not sure what to do. I'd really like to achieve something smooth and straight like in the pic below.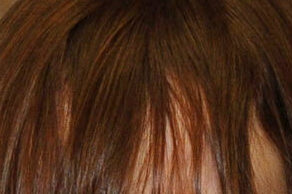 I don't necessarily want a really clean look or care that much about my hairstyle, but I at least want each strand of hair to be straight so it's presentable.
Right now I towel dry after showering and use my hands to "style." I've tried using a comb and applying anti-frizz hair products with no success.
Should I get a dryer and blow dry instead? I'd appreciate any ideas. Thanks.