Hi everyone.

I've had the same hair cut now for about two years and need to mix things up. However, my current hairstyle doesn't give me a lot of options. It is long in the front and super short in the back. I jokingly call it my reverse mullet.

Here is a side view so you can see what I'm talking about. It is from around Christmas time, so the sides are actually a touch longer now.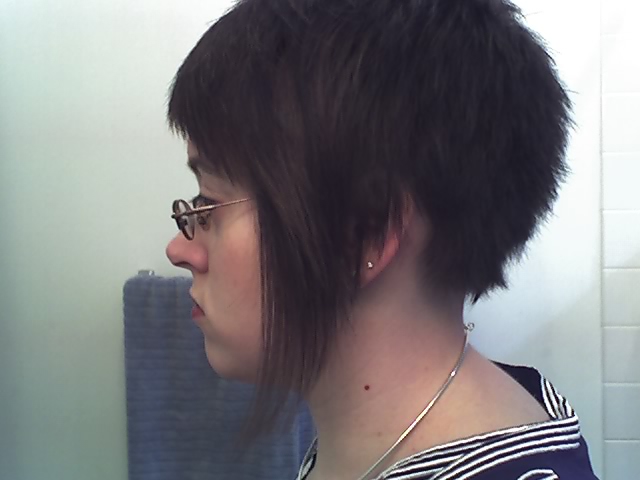 And below is the only picture I have with a front view; it is from over a year ago when the front was a few inches shorter. I'd take one now, but I can't find my camera.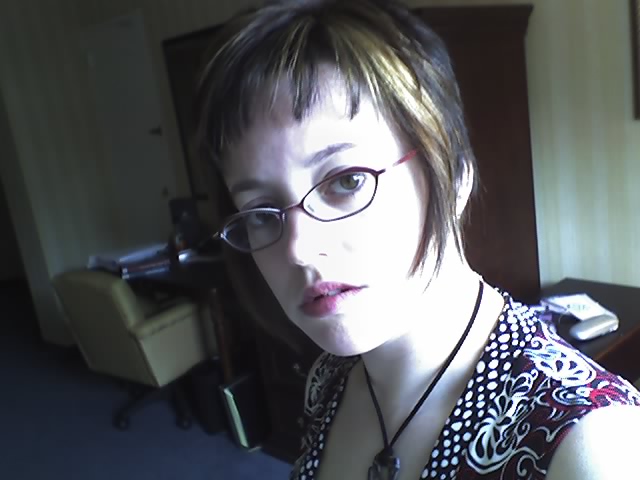 In the past I've typically worn my hair really short all over. This was kind of a compromise for my husband who really prefers my hair to be longer than his.

Right now I want to lose some of the length in the front, but don't want to do something competely boring. I'm open to trying anything, but I generally prefer styles that are quick to style.
I'd appreciate any suggestions.
Thanks!
Megan