Introduce yourself here

Printed From: HairBoutique.com
Category: Lace Front Wigs
Forum Name: Lace Front Wigs Links & Trades
Forum Description: Post Your Trades & Special Links (No Ads Please)
URL: https://talk.hairboutique.com/forum_posts.asp?TID=69231
Printed Date: October 07 2022 at 7:35am


Topic: Introduce yourself here
---
Posted By: Ann Tsang
Subject: Introduce yourself here
Date Posted: August 31 2011 at 11:06pm
---
Hi,

This is Ann from China, I am engaged in human hair wigs and hair extensions business in China since I graduated from my university in Guangzhou. Would like to share my human hair knowledge and life in china here with people in this hair forum.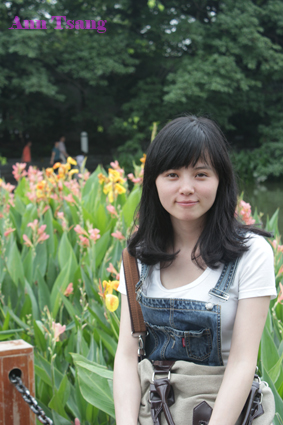 -------------
I love beauty wigs
---
Replies:
---
Posted By: ibeautybeyond
Date Posted: October 25 2011 at 7:40am
---
Hi Ann you looks so Beautiful in your new hair.



you can choose new hair,here if you want.
http://www.ibeautybeyond.com - http://www.ibeautybeyond.com

Thank you Ann :)

---
Posted By: blairgreen14
Date Posted: September 22 2012 at 1:19am
---
Hii Ann. You look great. Welcome.
---
Posted By: Delaney65
Date Posted: October 05 2012 at 3:15am
---
hey, everyone!

Nice to meet you! i am new here too :) My real name is Lorenna, but please, call me Lora
I am from Portland, Maine


________________



---
Posted By: Rosey137
Date Posted: October 10 2012 at 5:24am
---
Hello, I am new in this forum. My name is Rosey Brown and I love travelling and currently M working as a manager in a company.

-------------
Rosey(Hair Extension)
---
Posted By: macmilon555
Date Posted: October 26 2012 at 12:44pm
---
I'm newbie here to discuss about beauty.

-------------
eyebrow threading Cincinnati OH
http://www.2findlocal.com/tag/eyebrowthreadingsalons/Cincinnati,%20OH/

---
Posted By: hairreplace10
Date Posted: December 18 2012 at 6:24am
---
Hi Ann Tsang, I am new in this sites. You get more knowledge about hair health with the help of this sites.
---
Posted By: melrosextension
Date Posted: December 25 2012 at 12:58pm
---
Hi I am Manmaya. Our company Melrose hair extension offers easy and convenient hair extensions that gives you a brand new look.
---
Posted By: mmlivegames
Date Posted: January 29 2013 at 3:58am
---

I love talking about wigs & hair extensions.


-------------
tomy tomy
---
Posted By: Ketan001
Date Posted: March 11 2013 at 6:34am
---
Hi everyone,
I am new person for this site and recently joined it.I'm an alien here I just want to extend my appreciation to the admin for accepting me here! I am studying in Health care and looking to gather knowledge in related topic from different community as people share their experience there.I also share my knowledge within community.
Thank's & Regard's
%20http://www.surrogacynorthindia.com/ - Sorrogacy In India


---
Posted By: diablo3zssz
Date Posted: August 23 2013 at 4:12am
---



Thanks for posting.


-------------

---
Posted By: lvwuyuan
Date Posted: October 08 2013 at 3:20am
---
I am studying in Health care and want knowledge of hair extensions.


-------------

---